90 Days Parts And Labour Warranty
Our technician has more than 20 years of experience in installing and repairing home appliances, such as refrigerator, freezer, washer, wine cooler, dryer, stove, oven, dishwasher and garburator. Call us today. When we're around, you don't have to worry about spending on replacing your broken appliance. We'll fix your equipment properly. You'll love to know that we offer some of the most amazing discounts on our services. Here's a look at our current offers.
90 Days warranty on parts and labour
10% Discount to seniors and returned customers from complete repair/service (service call + parts + labour)
50% Off the service fee of the second appliance at the same visit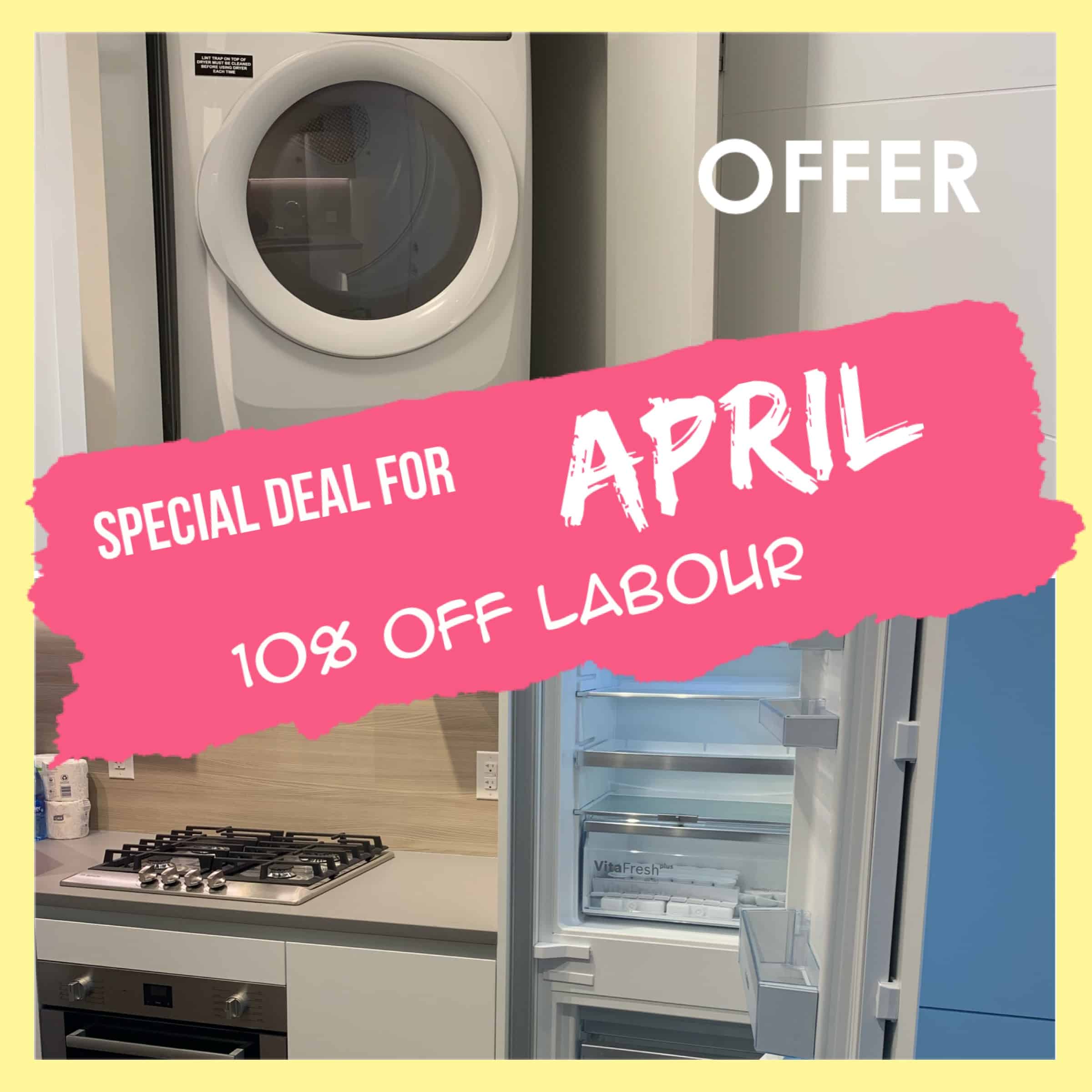 Special: 10% off labour with any repair.
Free diagnostic and estimate for the second appliance!
Call us today, and we will gladly assist you with all your repair needs!
Do you have water leaking from your dishwasher onto your kitchen floor? Don't rush to buy a new one. The source might be a leaking door seal, which is easy and not too expensive to repair. Open the dishwasher's door, inspect the seal for physical damage or any "wear-and-tear." Also, make sure that the seal is clean and the door closes properly. Upper seals can be replaced with relative ease. However, if it's the lower door seal, you will need to remove the door, which should be done by a professional technician. Call a professional technician to ensure the root of the problem is resolved. Our November 2020 promotion will help you with it – 10% off parts with any dishwasher repair.
Service tip: Soak your new gasket in warm soapy water, which will make it flexible and easier to install.
Safety tip: Always disconnect power to the unit before doing any repair or service.
So hurry up! If you have a broken appliance, call us directly at
778-488-0397
or
book an appointment online.
With us by your side, not only you will get a warranty but also benefit from discounted rates on the second service call.
Tri City Appliances Quality Service Ltd.